Holly: "never forget the magic!"
'Hi, my name is Holly, I am 5 and when I grow up I want to be a dancer. But I have to wait a while becoming a dancer because my mum and dad and the doctors say that I am ill, very ill. It is right I suppose, because I have to throw up a lot and I am tired all the time, oh and, since a couple of days all my hair has gone, fallen out. The doctor says it is because of the treatment of my leukemia. It is so unfair, I feel even sicker now than when I first went to the hospital. And my parents are getting more and more sad. What's wrong with me?'
Sadly enough Holly is one of many children confronted with a form of cancer or some other lifethreatening or crippling disease, pushing them to mobilise all the strength and powers they have in them to cope. But the story of this brave little lady carries on, because Holly came up with something amazing…
'Yes, every time I have to go through a nasty treatment or something realy challenging, I fly in my mind to my special place where I can feel free and be me the way I am. I call that place my Rainbow Forrest, because it is full of rainbows and magic and my own Rainbow Tree is there, where I can dance as a fairy princess with my red dress and red fairy shoes. I have great fun there and remember: Yes, this is me, this is who I really am. I wish that every child would be able to sit under it's own Rainbow Tree and remember how special, strong and awesome they are!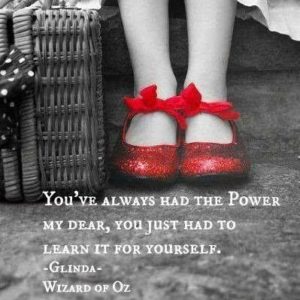 When A friend hears Holly's story about her magical Rainbow Tree, she makes a tree with flowers for Holly to have next to her bed. So she can always be with her tree. But Holly says:'Yes it's very beautiful, but I already know what my tree looks like and I only have to think about it and I am there. Please take that tree to all the other children so they can find the Rainbow Forrest and their own Rainbow Tree too!'
The Rainbow Tree in Holland
Holly's wish became our mission in 1992, to bring the Rainbow Tree to the children in the Netherlands, firstly in the hospitals. We, Renée en Evert-Jan van Zandvoort, founded 'Stichting de Regenboogboom' in the Netherlands. Together with all our well trained volunteers we visit children like Holly and help them to find and remember their Rainbow Tree. All our volunteers have the same kind of experience: The children are amazing and they teach us time and time again how to live life to the full and how to bring to the world the special gift that you are. We meet children in hospitals, women's shelters, schools, at home, refugee camps, special homes, everywhere.
For all the children of the world
Since 1992 we have been focussing on all the children of the Netherlands, passing on what we learned from the children we met. Learning different things from children of all races and walks of life. Our promiss to Holly is: All Children of the World, because every child is unique, every child is a unique gift to the world. We need to help all the children of the world to be able to at least express that gift and even more to be able to flourish to their greatest Self.
Knowing that you are special, that you have special gifts and that you belong and contribute to something greater than yourself brings peace and selfconfidence, resilience and the possibility to learn and grow and flourish.
Holly's special dream
There also is a volunteer , June that supports Holly's family. She is frustrated to see this beautiful family fall apart, especially now that they need each other the most. 
One night after a nice visit to Holly, June is laying in her bed, with all her feelings of powerleseness, asking herself: 'How can I help? what can I do?' She falls asleep and dreams a special dream: 'she is walking with Holly through a beautiful magical forrest. It is wonderful, the sun is shining and Holly is really enjoying herself, running from flower to flower, following a butterfly and soetimes she even seems to be flying, laughing out loud.' 
You were there too!
On waking up, June can still remember the dream very vividly. THis might be it! She quickly gathers some nice music and hurries to go and visit Holly once again. Walking into Holly's room she finds Holly fully awake and very cheerful and before June can say anything, Holly says: 'I dreamed about this beatiful forrest full of rainbows and you were there! We played and danced and so much more!' Together they listen to the music June brought and walk through the forrest againhaving lots and lots of fun. 
It is the aim of Rainbow Tree International to fullfill Holly's wish for all the children of the world to be able to sit under the Rainbow Tree and experience the courage and strength they have in them to face and live through every Life storm big and small.
Our empathy, warmth, personal loving attention and deep believe in the beauty and uniqueness of each child are the compass to their dreamplaces, Their own unshakeable Rainbow Tree of Life.
In 1986, Holly crossed the Rainbow to her own Rainbow Forrest.
She will always be our inspiration, like the thousands of Holly's we have met on the way.  We will never forget the magic.  (Renée and Evert-Jan)