'Feeling Safe as prerequisite to Resilience'
The Rainbow Tree, our mission
We believe that all the resources children need are available within themselves. These resources are ready to be invoked, even under the most challenging circumstances.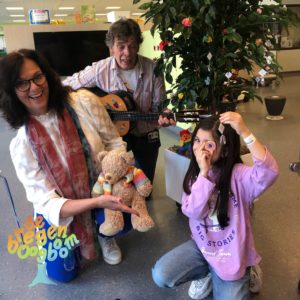 Over the past 30 years we have been creating ways of working with children in different age groups who are facing tough and challenging situations such as illness, death, trauma, disabilities and war. The effect of our approach is that children have shown to themselves and to the people around them how to thrive and take back control in a powerful way. We have seen children instantaneously feel more relaxed, open, resilient and in control of their situation. They are able to reproduce this state of mind themselves, time and time again.
For you as a Professional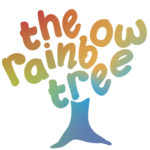 Evert-Jan and Renée van Zandvoort are the founders of the Rainbow Tree Foundation in the Netherlands; a non profit organization with a current headcount of 1500 volunteers to support our mission!
The Rainbow Tree aims to bring our 30 years of amazing experiences and unique approach to all children of the world. We only work with professionally trained volunteers.
YOU as a professional?
How would YOU be able to use this approach as a professional? We have developed various training programs, lectures and keynotes for healthcare professionals to feel empowered and supported in their activities and to help children to reconnect with their own greatness. 
Hopefully you feel inspired and if you would like to make a difference, please  feel free to contact us!
Together with the child we co-create their imaginary place of wellbeing, as if they were dreaming but without being asleep. The tools we have developed to make this possible are Rainbow Crystals, Dream Blankets, Life-Vitamins, songs and stories and a smartphone app.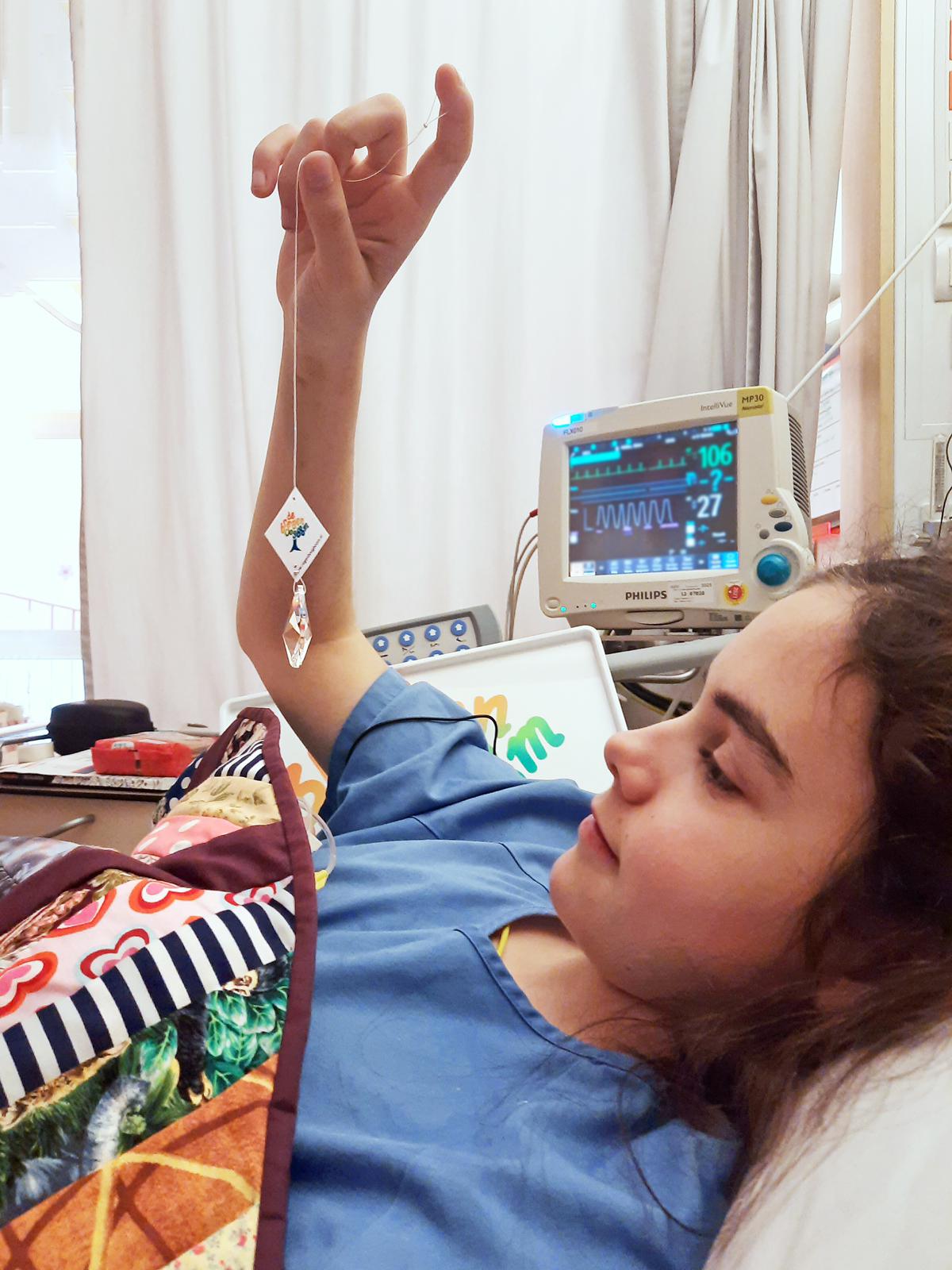 'I don't need to wait until the bad things are over,
I can choose to BE happy now'
In the past 30 years we visited over 150.000 children in more than 20 hospitals in the Netherlands.
We gave out 30.000 Dreamblankets to children, uniquely made, to support every child's sense of security and dignity.  Another 4.5

00 handmade Dreamblankets went to children worldwide.

We published a book for families going through life storms, we created musical CD's and organized benefit concerts and dinners.
Over 1.600 volunteers support our mission.
We have developed a smartphone application to support families to organize their support group and receive the practical help they urgently need.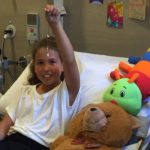 Isabel, her sisters and her father all have the same blood disabling blood disease. Normally life seems easy, and then, all of a sudden they can all be extremely ill. Normally this illness has its toll on the whole family and father and mother are very concerned about the well being of all their children. Through the concept of the Rainbow Tree and the Dreamblankets the family realized that they can create a way to stay connected and know that together they are far stronger than the challenges they have to deal with.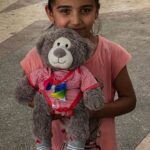 Jafir came with her father from Afghanistan to the Netherlands to be treated for her Leukaemia, leaving her mother, two sisters and little brother behind in Afghanistan. She wanted us to use this picture of who she really is, not one of her lying in the hospital. The rainbow crystal and the rainbow bridge she imagines between her and the rest of her family, gave her the strength and resilience to deal with these traumatic times, especially when her mother, sisters and brother fled from Afghanistan with the aim to be reunited with father and Jafir. For two months they didn't have any contact. At this time Jafir was going through bone marrow transplant.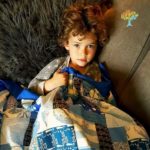 'My son has been in the hospital. Five and a half months, four months were critical. Every time you came to visit and sing you could carefully see a reaction from him. The smile grew bigger every time. Now, almost 4 years later he still falls asleep with your CD. With all the crystals near him that make him feel safe. We owe you so much for the comfort and tranquility that the songs brought and still do now.' J.H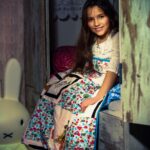 You would not say that Silver is so ill when you see her, but she is. Her epileptic seizures are very unpredictable. In spite of that she just wants to talk to her friends, do each other's hair and play. Often she does not have the energy or she can feel a seizure building up and than she dreams with her blanket. In this way she found out herself that she can control the impact of the seizure and does not need to miss out on everything!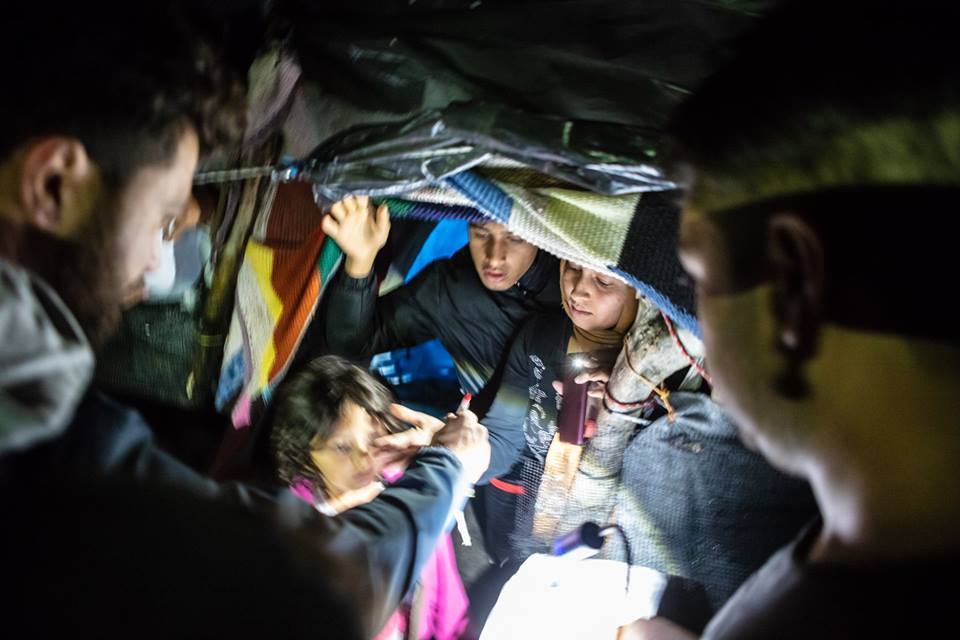 In the refugee camp of Moria, Lesbos, Greece over 3000 children recieved a dreamblanket.
Not only to help them through the winter but more so to make them feel loved, wanted and respected.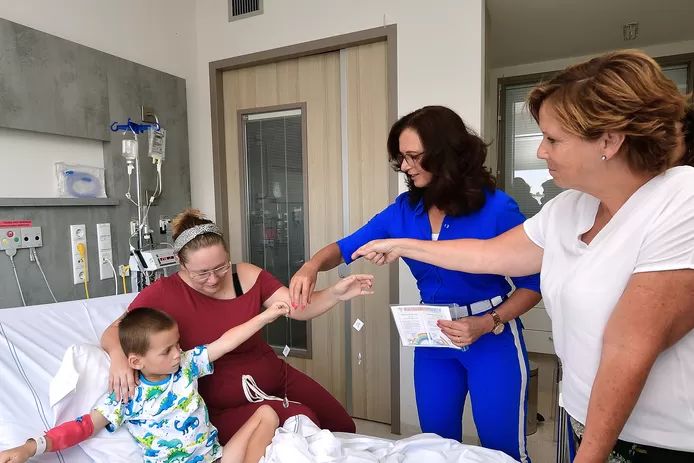 What ever the circumstances,
you can always play; that is resilience!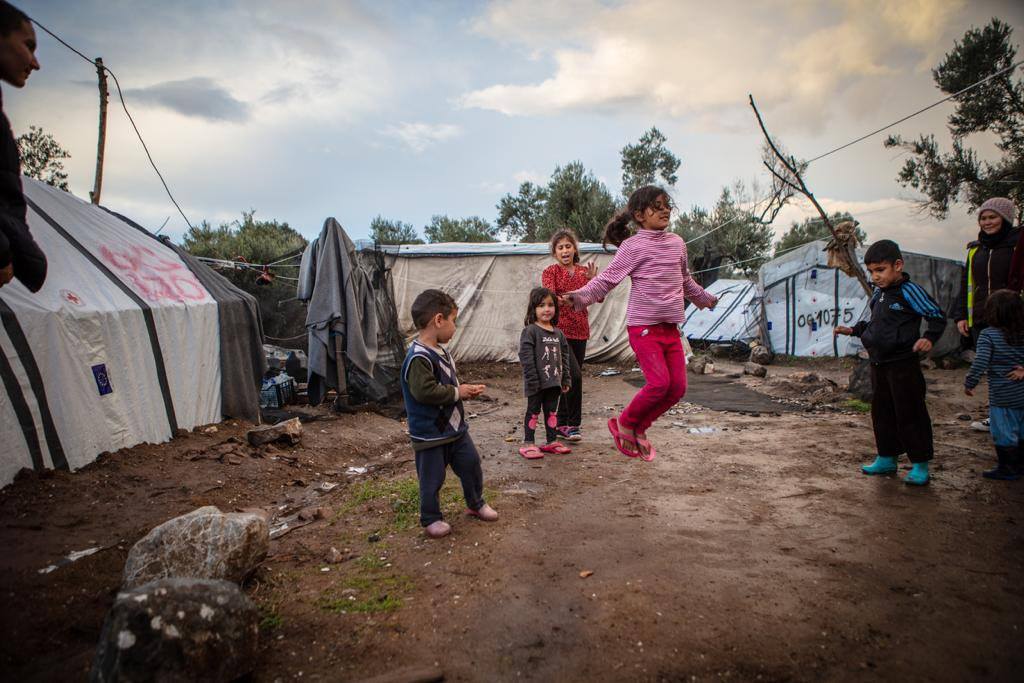 Learn to celebrate after every storm!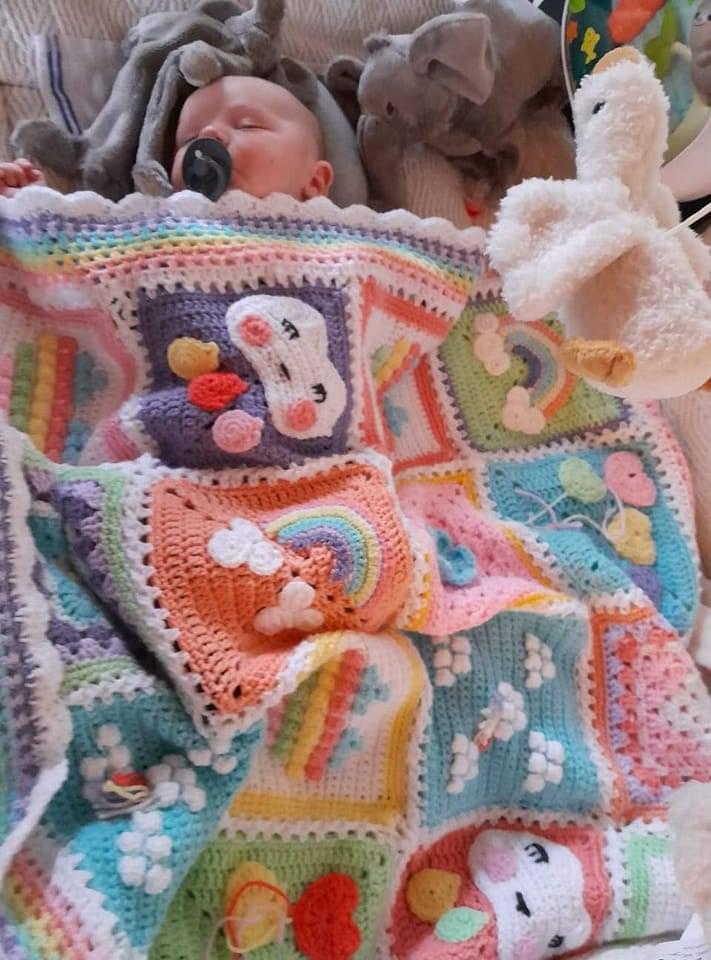 Dreaming is easy when you have a beautiful blanket like this, this helps to feel safe.